The health and safety of our clients and their families is our greatest priority. We are now returning to scheduling appointments. Please contact the office for your next appointment!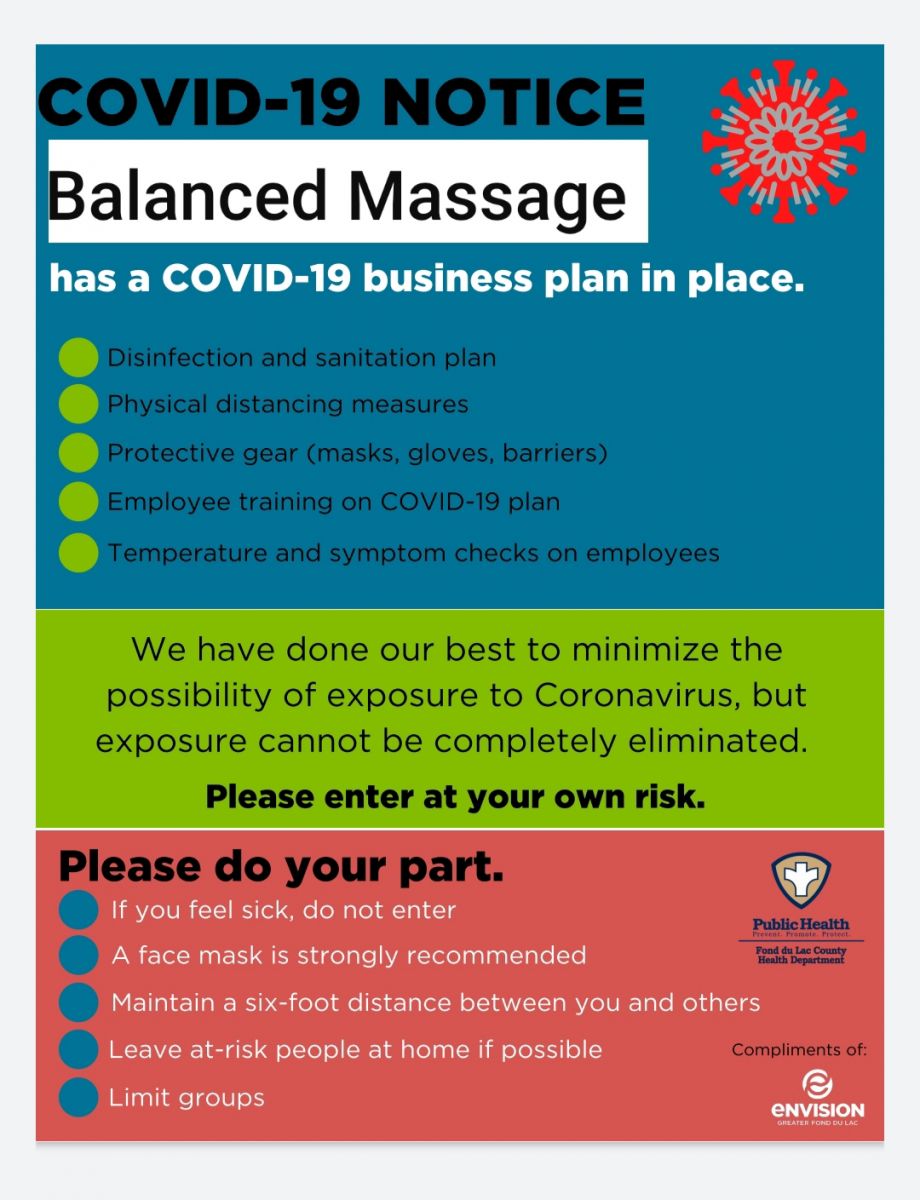 Welcome!
Thank you for visiting our website! We offer a variety of services to achieve and maintain a healthy lifestyle.
Our licensed massage therapist is trained in many styles of massage to cater each session to each individual's specific needs. Our treatments focus on restoring balance to the body to promote relaxation, relieve pain and enhance well-being.
We have a sincere commitment to provide the highest quality of care to every individual who seeks our professional services. We offer extraordinary customer care and affordable rates.
We are no longer selling gift certificates. We are accepting Downtown FDL gift certificates available at www.downtownfdl.com